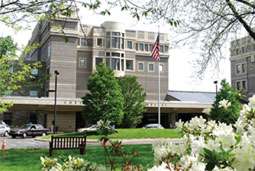 Chestnut Hill Hospital Medical Office Building
8815 Germantown Ave, Suite 32
Philadelphia, PA 19118
p 215.248.2400
f 215.248.4323
Map of Chestnut Hill
Chestnut Hill Office Hours
Office hours are subject to change. Please call to confirm.
Wednesday
7:30am – 4:30pm
BergerHenry ENT's Chestnut Hill office is located in the Chestnut Hill Hospital Medical Office Building at 8815 Germantown Avenue, Suite 32, Philadelphia, PA 19118.
Our expert, experienced, and highly rated ENT doctors, all Board Certified Otolaryngologists, serve six convenient Philadelphia locations. Each ENT doctor is a specialist in ENT conditions including chrcnic sinusitis, sinus infections, allergy relief, snoring, sleep apnea, and other sleep disorders, silent reflux, tinnitus, vertigo, hearing loss, and many more.
We have five additional and convenient Philadelphia locations from which our ENT doctors can serve you:
Customer Service
Rosanna Elliott
Director of Operations
BergerHenry ENT
(610) 279-1414 ext. 116
relliott@bergerhenryent.com
To create response efficiencies, you may be greeted by an answering service. Don't worry. We are very quick to respond to phone calls.